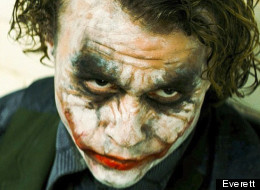 When the photo of a steroid-addled, vein-popping villain for "Alex Cross" was released, people had one thought: Who is that?
Shock and confusion only continued to grow when it was confirmed that the disturbing picture wass of Matthew Fox. (Yes, from "Lost.") Preparing to play the psychopath killer took five months, in which he lost a shocking 40 pounds.
Fox is hardly the first actor to undergo such a transformation, however. We've rounded up all the craziest movie metamorphoses — from Heath Ledger's Joker to Charlize Theron in "Monster." Take a look at them all below.
PHOTOS: